Full Conference
The registration fee includes access from Wednesday to Friday.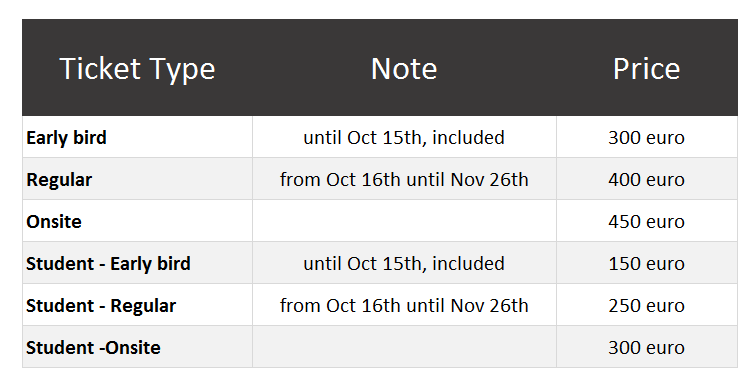 Register here


For onsite registrations: participation to the conference dinner is possible only if free places are left.
For student registrations: proof of student status can be This email address is being protected from spambots. You need JavaScript enabled to view it.
---NOTE---
Payment by bank transfer is possible until November 23rd 2018. Early bird payment by bank transfer should be done before October 15th 2018.